Assisted Living Education was founded by Jane Van Dyke-Perez and Bill Perez. Jane has been employed in the senior industry for more than 30 years. She has licensed more than 1,100 assisted living facilities over her career and has built close relationships with the California Department of Social Services, assisted living owners, operators and industry professionals. Jane's contacts make her an extraordinary source of information, education and experience.
Jane discovered her passion for teaching while serving as Executive Director for Compliance and Training. Assisted Living Education was formed to share this passion and to contribute to the knowledge and skills of the industry professionals that will lead to superior senior care and increased satisfaction of those employed in the industry.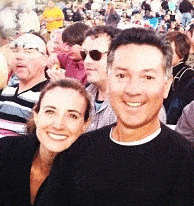 Jane & Bill – Let us help you be successful!
Jane Van Dyke-Perez is our CEO, founder and owner.  She is an effective and entertaining communicator who is also responsible for creating our course content, training our staff and steering the direction of our company. She is a certified RCFE Administrator and has more than 30 years of hands-on assisted living industry experience. She served as Executive Director of Compliance and Training, Administrator and Licensing Specialist for one of the largest owner/operators and management companies in our state. She has written new and updated existing Policy & Procedure manuals and performed internal compliance audits. She has worked closely with the Department of Social Services, CCLD, that oversees the Licensing and operations of RCFE's.  She was a major contributor to CCLD's Administrator Certification Section to revise the 40 hour RCFE Certification class to the current 80 hour class.  Jane also creates and directs all marketing, administrative and legal functions and provides the strategic direction of our company into new business opportunities. She has shared her real life experiences and practical ways to deal with challenging situations with our teachers and they share with our students.  We will teach you what you need to know to be successful!
Dianna Kaffka-Weber is our President and has been with us since almost the day we started our company.  She has a background in skilled nursing, home health, hospice, and working in and as an outside consultant to assisted living facilities.  She is a certified activities director, RCFE Administrator and currently holds an MBA in Healthcare Administration. Her career began in 1980 in a large skilled nursing facility performing medical records and central supply duties. Afterwards, she worked for one of the largest home health agencies in Alabama. Dianna then moved back to California to work for another home health agency and became a corporate operations trainer. She has also worked for a large CCRC and two national assisted living companies. She has a passion for working with seniors and enjoys teaching new owners the responsibilities of caring for our elder population.  Dianna also creates and directs all marketing, administrative and legal functions and provides the strategic direction of our company into new business opportunities.
Michele Mylonas is our VP of Education & Training. She is a certified RCFE Administrator and also has an Activity Director State Certificate. She has worked as an RCFE Administrator, Memory Care Director, Activity Director, Corporate RCFE Trainer, Grief Specialist, Dementia Behavior/ Engagement Specialist and a Guest Dementia/Engagement conference speaker.  Importantly, Michele developed a National Memory Care Program guide and Activity Policy manual based on her vast dementia experience. Michele holds a B.S. from the School of Human Services from California State University Fullerton. She believes in the ideology of "service leadership" aiming to provide the best care to the diverse range of elderly residents. Michele's philosophy is engagement first, know your residents, know your families, and know your staff. Her training is an educational hands-on technique to provide the best community of care for our residents and staff. Michele inspires all Administrators to be the best leaders in the industry.
Mia Kostouros is a certified RCFE Administrator, certified Activity Director and holds a Masters degree in Healthcare Administration from California State University, Northridge and a BS in Healthcare Administration with a minor in Gerontology.  She began her career in 2003 and has worked in skilled nursing and assisted living facilities. Mia enjoys finding innovative ways of keeping residents and their families feeling connected in their communities and has been acknowledged with CAHF's Excellence in Programming award in 2010.  Mia enjoys keeping up with the latest updates in regulations affecting RCFE's and SNF's and is excited to be able to share her experiences and knowledge with current and future administrators.
Gail Arno is a Geriatric Care Manager and has worked in the senior industry for the past 15 years. She is currently working for Elder Care Management of Northern California/Senior Care Solutions as she has for the past 15 years. Gail is a certified RCFE Administrator and has a broad range of knowledge and experience in all capacities for seniors and their families from in home resources to placement strategies to family mediation sessions to care coordination on all levels. She is a well known speaker in the community and facilitates a local support group for family members with aging seniors. She consults closely and often with conservator and fiduciary appointed cases and with Adult Protective Services. She has a BA in Psychology and a Graduate Certification in Gerontology from California State University, Sacramento and she is a nationally certified Case Manager. She has held her RCFE Administrator's certification active for the past 10 years and she is on the Educational Committee for the Alzheimer's Association and on the board for Del Oro Resource Caregiver Center.
Taylor Dahlquist is our VP of Operations.  She prepares RCFE License applications for our customers that get approved by our designated DSS Analyst resulting in a fast process to get your facility approved.  Taylor is also responsibe for our online CEU and Staff subscription class operations as well as our back-office operations.  Taylor was born and raised in Texas where she earned her bachelor's degree in Psychology from University of Texas at San Antonio. Her desire to help others is what led her to obtain her degree in psychology. She moved to New Zealand for two years where she worked on the Christchurch City rebuild after their devastating earthquake in 2011. She found joy in helping homeowners move back into their homes after years of displacement. Moving into the assisted living field was a natural transition. She is able to bring her knowledge for working in different fields to provide exceptional customer service to our customers and elders.
William (Bill) Perez is our co-owner, founder and is retired. Bill graduated from California State Polytechnic University, Pomona and holds a Bachelor's degree in Business Administration. He began his career with Ernst & Young and gained his Certified Public Accountant license. His experience with other top tier companies includes Manager, Financial Reporting for a $2 billion PepsiCo subsidiary, Vice President for a Mitsui & Co. subsidiary, Vice President for MBK Real Estate and Vice President, CFO for Pacer Cartage. Bill's wide array of different industries served and experiences gained allows him to provide both an insider and outsider perspective of Assisted Living operations and to provide you with valuable consultation services to help you achieve success in your business. Despite being retired, Bill periodcially prepares our client's RCFE license applications for all size RCFE facilities, provides guidance on licensee business structure options, advises clients on general building and fire department regulations and DSS regulatory laws and regulations. Bill is a certified RCFE Administrator.