7 Ideas for Getting More Clients Into Your RCFE
Despite the abundance of an aging population that requires help with daily living activities, finding residents for your assisted living home can still be challenging. A successful residential care facility for the elderly (RCFE) depends on the ability to provide desirable services in the right location paired with creative assisted living marketing techniques.
Whether you are just getting a new facility off the ground and working on your assisted living license or caring for seniors in an established facility, taking time to promote the features you offer can help keep your home filled with happy occupants. This article offers sound strategies for locating and attracting clients for a new or established RCFE.
Develop a Plan To Guide Assisted Living Marketing Efforts
Putting together a marketing plan to make your facility attractive to seniors and their loved ones is a big undertaking. However, breaking down the project into manageable steps promotes focus and prevents overwhelm.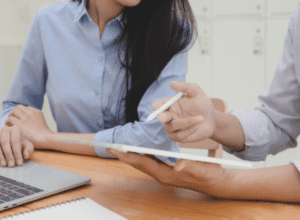 Once you begin, make sure your RCFE is ready to open and meets state requirements, including a qualified administrator with a current RCFE Administrator Certification. When everything is underway, put these seven strategies to work.
1. Investigate the Competition
Before you complete the steps to opening an RCFE in California and submit your assisted living license application, carefully research competing assisted living facilities in your area. In doing so, you'll gain a better perspective on the services and amenities that are most important to potential residents. 
Try to visit a variety of care facilities from small family-run operations to large corporate chains. Pay special attention to those similar in size and style to your RCFE. Investigate price structures, competing amenities, and marketing strategies your rivals are implementing.
In addition to a physical visit to an RCFE, be sure to check out the competition online. Read their reviews and take note of the services they highlight. Think about what you could do better or differently. 
By taking the time to understand the competitive landscape, you'll be in a better position to outperform competitors.
2. Recognize the Needs of Potential Residents
Creating a profile of your ideal customer is helpful in understanding who you will be marketing to. Although this requires an investment of time, it is worth every minute. Not only do you learn what prospective residents want, but you also acquire information that's vital to serving your assisted living clientele.
When it comes to marketing for an RCFE, recognize the life stage your prospective client is in. Remember that assisted living is sometimes the first step in the progression from total independence to nursing home care.
Many seniors considering your facility are giving up a long-term home, downsizing their possessions, and transitioning to a residential community. Since they are looking for a homelike environment, as much independence as possible, and a place they can fit in, these become important points to emphasize in your marketing.
3. Create a Website
Your assisted living marketing methods must utilize current technology and internet exposure in today's world. Many seniors are comfortable now with computers, technology, and social media. Some probably used these tools during the latter part of their careers.
When older individuals decide to transition to an RCFE, their adult children often become involved in the search for an appropriate facility. They often get their information from online searches consisting of facility websites and third-party review sites. 
For those actively researching assisted living possibilities, your RCFE website becomes their initial contact with your facility – it will likely be their first impression before they visit your facility. 
 Since a positive online experience is so vital, make sure your website includes superior functions:
Exhibits professional design, effective headings, and high-quality content

Supplies understandable information and straightforward navigation

Furnishes contact details such as an address, phone number, email, and maps

Incorporates photos and videos

Contains comments and testimonials from residents and family members

Provides a good experience on a  mobile device

Includes regular updates

Has an activity calendar and a resident-driven menu
4. Participate in Internet Listings and Review Sites
Another valuable strategy utilizes internet directory sites such as Google Business Profile and independent third-party sites that list and review assisted living facilities. They can help prospects find your website, and provide online testimonials from others about your work.
Actively respond to reviews to demonstrate your commitment to customer service and promote confidence in your RCFE. One study shows that 32% of potential customers read at least 4-6 online reviews before making a decision to engage with a business.
Review management is a powerful tool when attracting new residents.
5. Choose a Social Media Site or Two
A professional social media presence that features recent activities at your facility and promotes upcoming special events keeps your RCFE familiar to people even before they may need your services. Share the values of your home through posts, photos, and videos. Social media gives you the ability to reach a wider audience than you would normally be able to reach. 
Focus on one or two sites so you can participate with regular, quality information.
6. Feature Relevant Blogs
Spotlight regular blogs on your website to familiarize prospects with your assisted living home. These articles should provide helpful information on issues older individuals may face, such as downsizing, moving, adjusting to different living environments, or making new friends. You can write the blogs yourself or hire a contract writer or service to furnish them.
Blogs not only give valuable information but also help to drive visitors to your website and help to establish you as an expert in senior care.
7. Sponsor Community Events
You can adjust the type and size of the occasion to the location, space, and interests of your residents and community members. A small RCFE might offer a Halloween party for neighborhood children, a book club for residents and community members, or a summer lawn party that includes the neighborhood. Start small, and if refreshments are planned, ask for advance reservations.
Highlight Current Training in Your Assisted Living Marketing Efforts
Whether your administrator has completed continuing education classes required to maintain a current certificate or a new employee is working on training classes, feature the information on your website and social media accounts. 
You can always contact Assisted Living Education to answer your questions and provide high-quality training classes for all your RCFE certification needs. We want to empower you to provide quality care to all your residents.
People Also Ask: 
How do I find employees for my RCFE? Finding and retaining dedicated caregivers for your RCFE can be challenging without a solid hiring process. Here are seven ways to attract employees to your RCFE.
https://assistedlivingeducation.com/wp-content/uploads/2022/07/How-to-get-RCFE-clients.png
600
1200
Assisted Living Education
/wp-content/uploads/2015/12/logo_final.gif
Assisted Living Education
2022-07-18 13:25:07
2022-07-18 13:27:50
7 Ideas for Getting More Clients Into Your RCFE